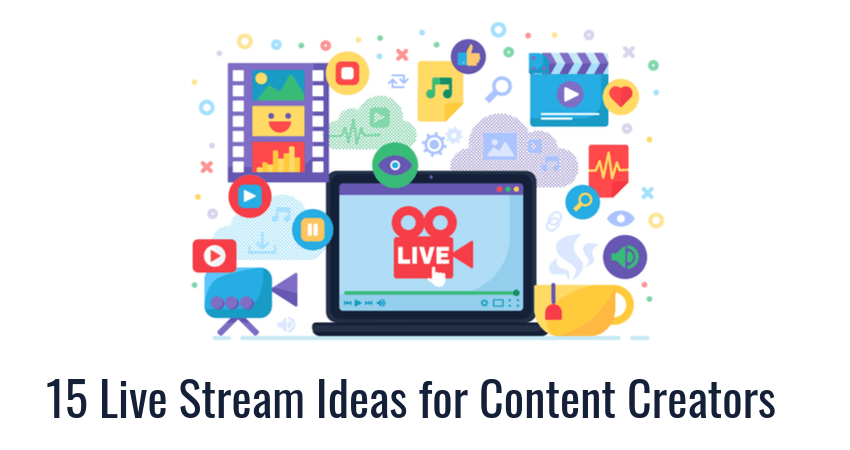 15 Live Stream Ideas for Content Creators
You've decided to become a professional live streamer. You've acquired all the necessary equipment, signed up for a content monetization platform, and now all that's left is to come up with a good idea for a live stream. If you're stuck on this last part, you've come to the right place.
Here are 15 live stream ideas (arranged by category) to help get your creative juices flowing as a content creator.
Game Streaming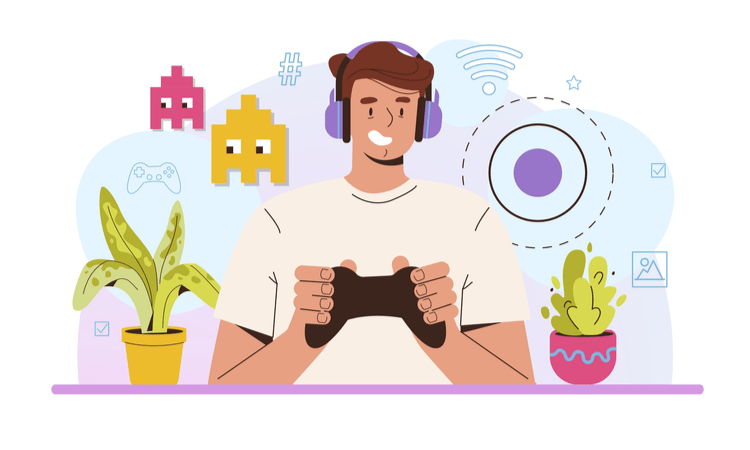 Game streaming is probably the best entry point into the world of professional live streaming. Just pick a game you like, decide on a format, and hit the record button in your streaming app of choice. Here are some ideas to get you started.
Speedrunning
Video game speedrunners compete against each other to see who can beat a given game the fastest. These speedrunning attempts can make for a spectacular viewing experience, which makes speedrunning a great live stream idea.
If you want to get started with speedrunning, it's best to start with a simpler game – try speedrunning Minecraft until you grow accustomed to the scene.
Board Gaming
While board games have always been a niche hobby, they make for very fun live streaming events. The social aspect of board gaming makes it ideal for collaborative live streaming. It is also much cheaper to get started with board game streaming than regular video game streaming since you don't need a powerful streaming PC – just a board game, a camera, and a couple of buddies.
Let's Play
The most popular type of video game live streaming, and possibly the most popular type of live streaming in general, Let's Play allows streamers to share their experience with fans as they play.
It makes it very easy to get into if you're just starting out as a live streamer. Try playing less popular titles to tap into smaller online gaming communities, as the bigger ones are somewhat overcrowded.
Creative Streaming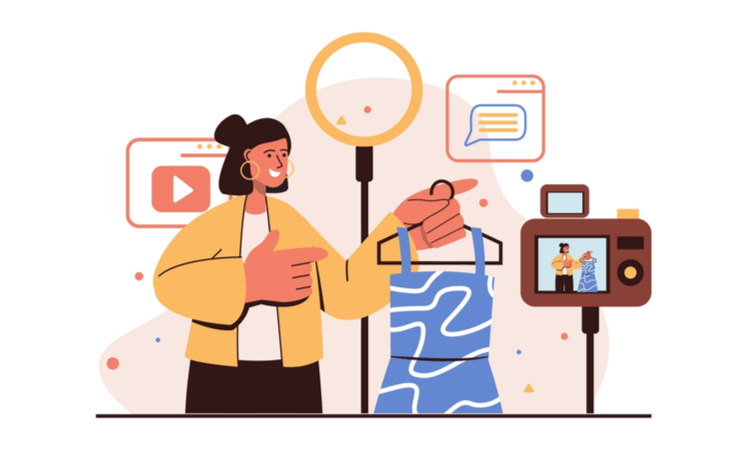 People love watching artists, musicians, craftspeople, and other creatives do their thing live on stream. Not only is creating stuff for all to see fulfilling in itself, but it also helps new fans get into the hobby. Don't underestimate the loyalty of people who get inspired by watching your live streams.
Arts & Crafts
If you're good at making things with your hands and don't mind showcasing your skills, you can easily transition into producing live stream content. Whether you're making sketchbooks, organic soap, knit sweaters, or origami decorations, you're sure to find an audience among fellow hobbyists, potential customers, or people who just enjoy watching a craftsperson at work.
Music Production
Streaming live music is already a live streaming staple, but you can do more than just play music live online. For instance, produce a tune from start to finish live on stream, giving viewers a glimpse into your creative process as a musician. The added benefit for viewers is that you'll be walking them through the techniques required to make a song in a DAW such as Reaper, Ableton, or FL Studio.
To stream music production, make sure to provide high-quality audio.
Animation
Animation lends itself really well to live streaming. Similar to music production, animation is equal parts art and technical skill, and you can show off both for the purpose of education and entertainment as you work on your next project.
---
Glimpse offers full livestreaming support with its Go Live Feature. Become a Glimpse Creator and monetizing your livestreams with sponsorships levels. To learn how to use Glimpse for streaming, read our post How to Stream on Glimpse.
---
Education Streaming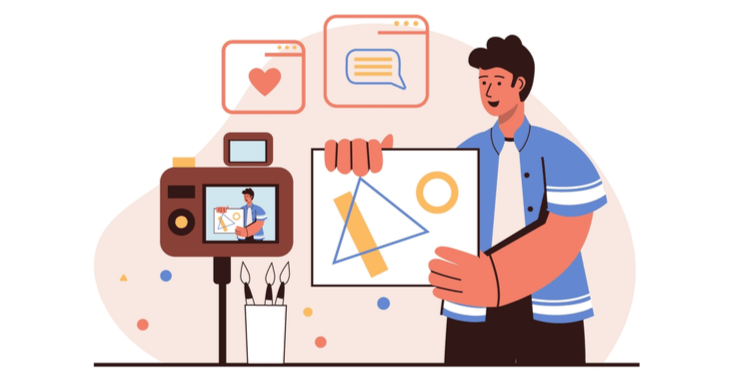 In our over-saturated media environment, quality educational content is always in high demand. If you're an expert on a particular topic, you can share your hard-earned expertise through a live stream, and possibly even earn some money doing so.
Discussion Panel
Hosting a discussion panel with friends and experts from your field is a great way to give the audience a deeper look into a particular topic.
Discussion live streams are among the easiest to produce on a technical level. All you need is a decent microphone. Later on, as you grow your audience, invest in a multi camera live streaming setup.
In terms of educational potential, discussions are better at fostering engagement than traditional live streams, where information usually flows in one direction (from the content creator to the viewers).
Practical Science
Science is awesome, but it can also be difficult to grasp for laypeople with only high-school-level knowledge. One way to share science with the general public is to demonstrate how everyday phenomena affect our lives. Using science to observe and explain events from our day-to-day experience is an excellent way to both educate and entertain live stream viewers.
Q&A Sessions
A more personal approach to education live streaming is hosting Q&A sessions with viewers. This gives you the opportunity to both share your knowledge, and get more intimate with fans who follow your work. This is another form of live stream content that is fairly easy to produce but can be a valuable part of your content portfolio.
---
Do you have a good streaming schedule? Check out our take on the best time to stream.
---
Event Streaming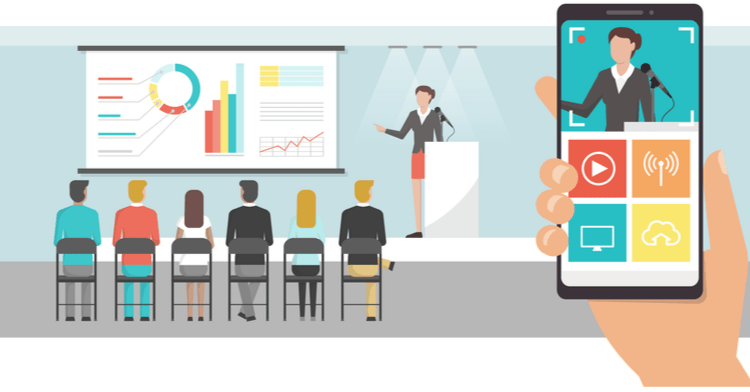 Real-world events are an excellent subject matter for live streaming. Not only do they provide a point of familiarity for viewers, but they can also evolve in interesting and unpredictable ways. This makes for exciting, one-of-a-kind content.
Social Activism
Civil society is rife with events that demand our attention. If you broadcast live from such events, you can simultaneously contribute to your local community and help disseminate information online, acquiring more viewers in the process. If you decide to produce this kind of content, you should get acquainted with basic media procedures and standards, to avoid having your content flagged as fake news.
Parties
Parties are a natural fit for live streaming. They're engaging yet unpredictable, which means they are primed for becoming viral content. It's easy enough to find a party for live streaming purposes with so many available, and nothing is stopping you from live streaming your own party either.
Interviews
Conducting interviews with participants during live events is engaging and informative. Sharing the views and opinions of your subjects will give your live stream more credibility, and will eventually cement your status as the 'voice of the people.'
One thing to keep in mind when conducting interviews is to prepare good questions – no one wants to hear about some person's favorite color and similar trivial matters.
---
Take a look at our list of top content creators and see what they are doing.
---
Outdoor Streaming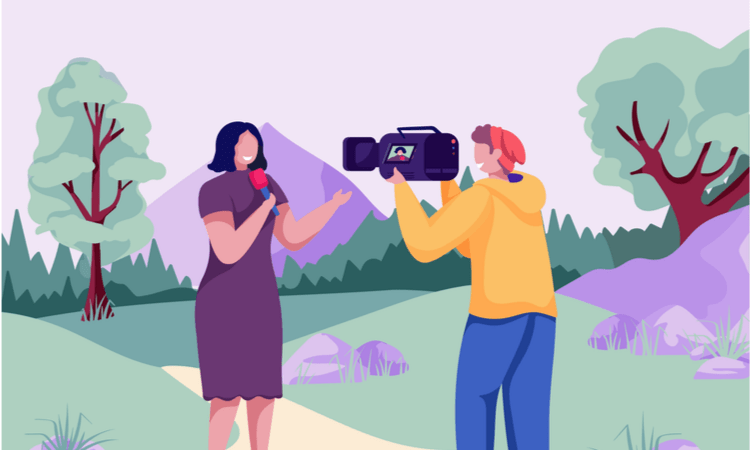 Live streaming against the backdrop of nature is one of the most visually engaging forms of content. As we've learned over recent years, almost any kind of content can work if it includes stunning vistas, scenic sunsets, or the ocean during the morning calm. That being said, here are some concrete ideas to get your imagination going.
Trekking
Trekking through the wilderness on foot is a recipe for a good live stream. Strap a Go-Pro camera on your forehead, and simply walk through the scenery, recording everything you see. Your content will induce a Zen-like state in viewers, who are hungry for content that will transport them from the concrete jungle to a place free of stress, noise, and responsibilities.
LARPing
LARP stands for Live Action Role Playing, the practice of acting out fantasy battles in an outdoor setting. Think Renaissance Fair, but with more sword fighting and dwarfish drinking songs.
To get started with LARPing, look around your local hobby game store for notices. Then ask the participants if they'd be willing to have their LARP live streamed – chances are good they'll give you a 'yes', provided you want to join as a participant.
Extreme Sports
Extreme sports such as free climbing, offroad racing, or even paintball can make for gripping live streaming. The competitive nature of these activities is excellent for generating tension and excitement among live stream viewers.
Just make sure not to get too caught up in the frenzy, lest you accidentally damage your live streaming equipment.
Conclusion
There you have it: 15 exciting live stream ideas to inspire you to make your own content. Becoming a live streamer is easier than ever, and you're likely to find success if you manage to put out original content on regular basis.
We hope these ideas will help you find your own authentic voice.
---

Glimpse makes it easy for you to sell access to your Minecraft, Steam, Terraria, Rust, 7 Days to Die, Starbound, and most other gaming servers. Using our esports platform, you can connect your server directly to the platform and enable access to it within a sponsorship level.
Sell access to your server within sponsorships
Whitelist specific users for your gaming server
Use webhooks to connect your server in several simple clicks
Glimpse's monetization system charges 0% commission so you get 100% of your earnings
---