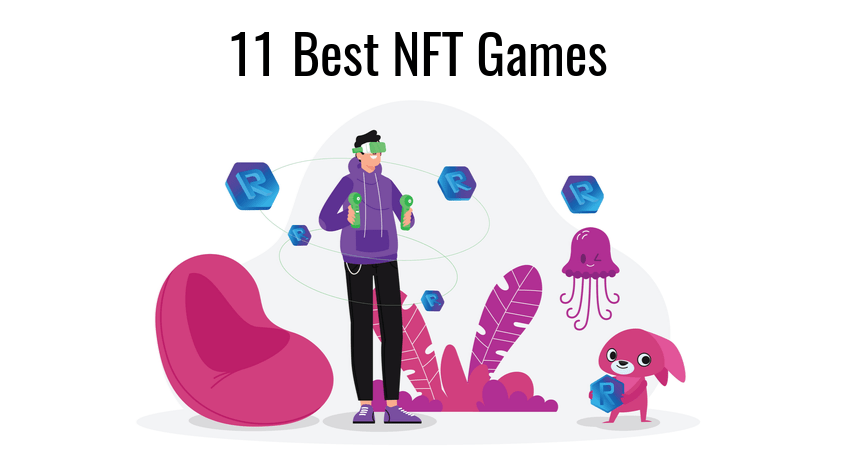 11 Best NFT Games Reviewed
While NFT games are still a hot topic in the gaming media, several game publishers have released NFT titles in a bid to control this newly emerging market. Gamers are starting to flock around some of these NFT games, giving rise to a couple of hit titles.
If you're curious about NFT in gaming and want to see for yourself what all the fuss is about, check out these top NFT games.
1. Axie Infinity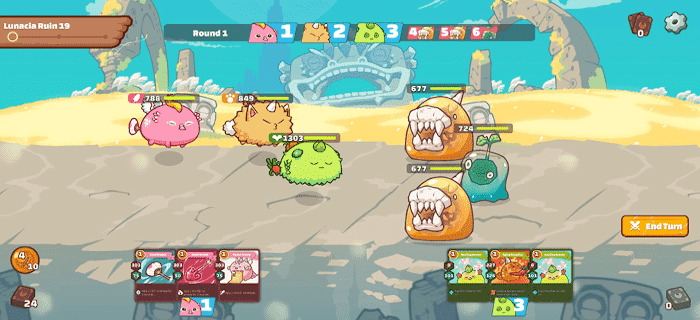 Year released: 2018
Genre: Turn-based strategy
Axie Infinity is a virtual pet battle game in the vein of Pokémon. It is one of the first NFT games to catch the attention of the general public. The game revolves around Axies, lizard-like critters with special abilities and bred for combat. Each Axie has different stats and skills, some being more powerful than others. This is key to the game's NFT economy. Axies are in fact NFTs, and players are encouraged to trade among themselves to obtain rarer, more powerful specimens.
2. Solchicks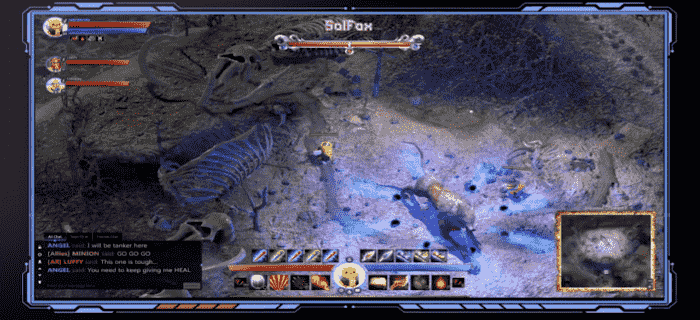 Year released: 2022
Genre: MMORPG
Solchicks is a PvP-focused MMORPG where players wage war by leading armies of battle-hardened chickens. The game is set to be released by the end of Q1 2022. Currently, it has a playable demo. The titular Solchicks have stats and skills that improve through combat against AI monsters and enemy players. It should come as no surprise that the chicks also function as NFTs. The game also provides other monetization features, including selling rare equipment, farming, and even cash rewards for top players on the weekly leaderboard.
---
Learn how video games are monetized using NFTs.
---
3. Decentraland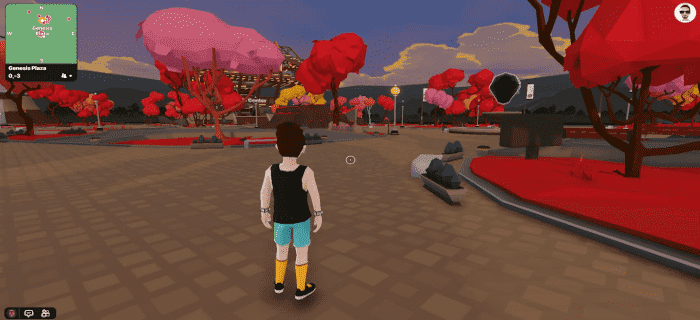 Year released: 2020
Genre: Virtual world
Decentraland is a virtual world game in the tradition of Second Life and Active Worlds. Players can create their avatar, explore the game world, participate in activities, trade with other players, and even contribute to the game with their designs and creations (using the game's proprietary SDK). They can also own virtual land in the form of NFT land deeds, the selling and buying of which is the core of the game's economy. The fact that players can name their land has led to some undesirable effects, including the practice of using racial slurs and other kinds of offensive language as in-game property names.
4. CryptoKitties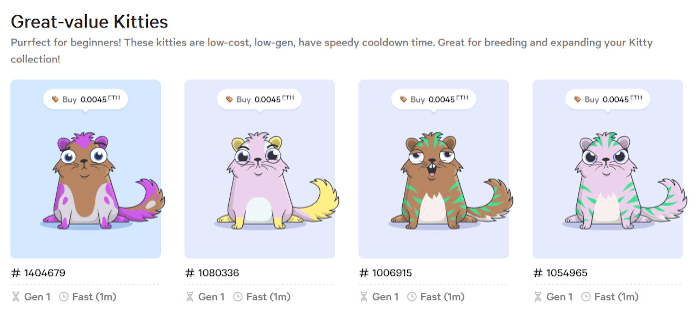 Year released: 2017
Genre: Virtual pet
CryptoKitties is a virtual cat simulator and one of the earliest mainstream blockchain games. Gameplay consists of breeding and trading virtual cats, and not much else, but therein lies the charm of the game. If you manage to breed a true one-of-a-kind specimen (represented by a unique 256-bit genome for each cat), it can fetch quite a price on the game's NFT market. CryptoKitties is hosted on the popular Ethereum blockchain, which makes it more accessible to casual crypto users.
---
While you're here, you might also be interested in our list of the best video games based on books.
---
5. My Neighbor Alice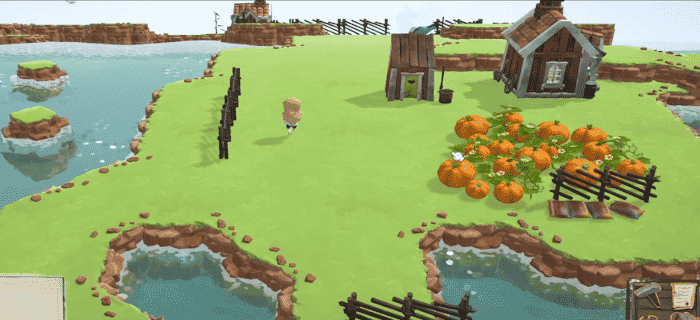 Year released: 2022
Genre: Virtual world
Another virtual world game on our list, My Neighbor Alice gives players a small piece of virtual real estate to play around with. They can alter the terrain, build houses, breed farm animals, grow crops, and trade goods with other players. Players can also opt to sell their property as an NFT, or purchase NFTs from other players. There is an in-game reputation system that penalizes unfriendly behavior, so players are encouraged to play nice, in contrast to Decentraland's more 'Wild West' approach to NFT trade.
---
Glimpse gives gaming content creators an easy way to publish and monetize gaming content. Sign up for the Glimpse platform and enjoy the benefits of multi-tiered monetization through the sponsorship feature. There are no fees involved either, Glimpse content creators are entitled to the entirety of their earnings on the platform.
---
6. Illuvium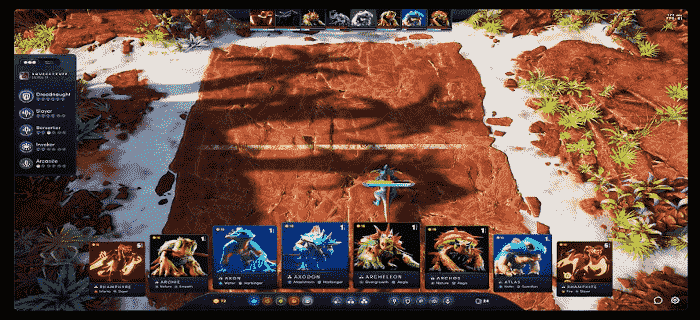 Year released: 2022
Genre: Open-world RPG
Illuvium is an open-world sci-fi RPG set to be released during Q1 2022. Players take the role of space explorers who have crash-landed on an alien planet. Their main task is to tame the hostile alien environment with the help of Illuvials, god-like entities that inhabit the planet. Illuvials can be captured, upgraded, and even fused together to form new Illuvials, all for the purpose of combating other players. Unsurprisingly, the Illuvials themselves are NFTs, and players are encouraged to trade them on the in-game market. Illuvium also features other play2earn gameplay mechanics, such as tournaments with cash and crypto prizes.
7. Revv Racing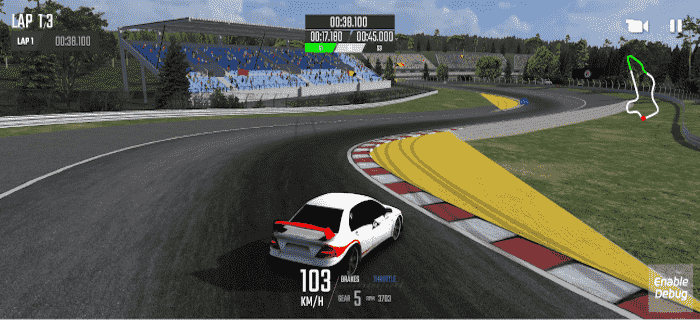 Year released: 2021
Genre: Racing
Revv Racing is a refreshing new take on the PvP racing game formula. Its presentation leans on the side of realism, while the gameplay has more in common with arcade-style racing games. You can customize and fine-tune your car to improve its performance. As you might have guessed, the cars themselves are NFTs and can be bought and sold on the game's market. The incentive to buy more expensive cars is racing tournaments, where the best players can earn substantial rewards.
8. Alien Worlds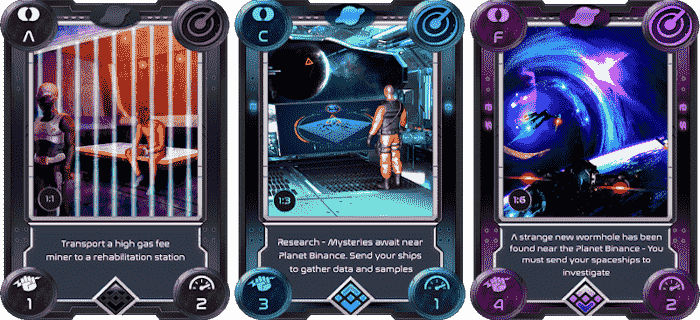 Year released: 2020
Genre: Space Sim
Alien Worlds is a space sim set in an era of space exploration. Players take on the role of colonists competing for resources across 7 planets in a distant star system. They do so by mining resources, buying weapons and equipment, and trading with other players. Properties such as mines and research labs can be bought and sold as NFTs, as well as rented out to other players. The game has a political system managed entirely by players. The policy is set on a planet-by-planet basis, and the more property you have, the more virtual votes you control.
9. Sorare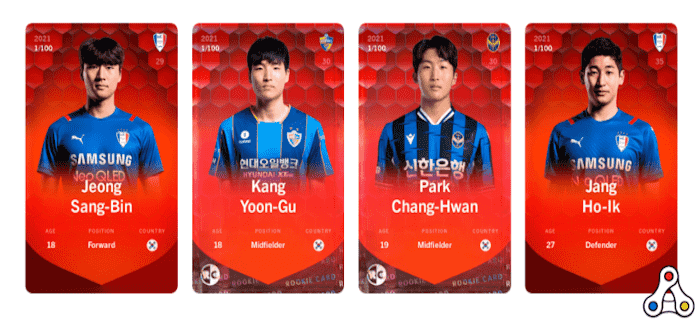 Year released: 2019
Genre: Fantasy Soccer
Sorare is a soccer-based collectible card game. Players are tasked with assembling a team of all-star players to compete in weekly tournaments. The game features real-world soccer players and hundreds of licensed soccer teams, including Real Madrid, Liverpool, and Bayern Munich. The player cards are NFTs, and you'll have to spend a pretty penny to acquire rare, all-star players. The game uses Ethereum as its blockchain of choice, which makes this another pay2earn game worth looking into.
10. Gods Unchained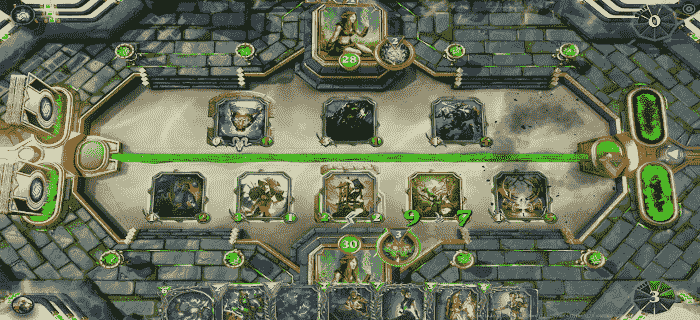 Year released: 2021
Genre: Strategy Card Game
Gods Unchained is a free-to-play strategy card game inspired by Magic the Gathering: Arena, Gwent, and Hearthstone. The core gameplay is based around battling other players using custom-built decks. The major difference between Gods Unchained and other games in the genre is that the cards themselves are NFTs, which makes for easy trading between players. This addresses some of the issues with games like Hearthstone, where players have to grind to unlock cards at random. The game was designed by seasoned game industry veteran Chris Clay, the lead developer of Magic the Gathering: Arena.
11. Splinterlands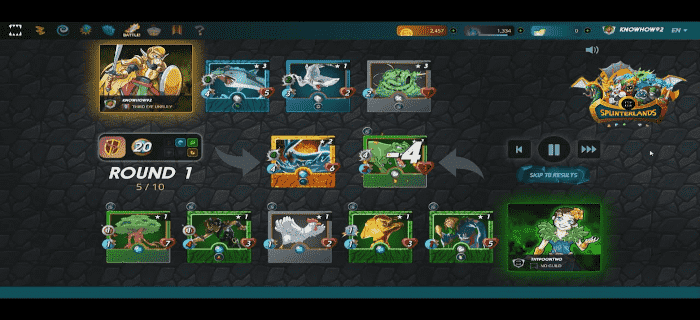 Year released: 2021
Genre: Collectible Card Game
Splinterlands is another free-to-play collectible card game in the vein of Gods Unchained. Players construct deck out of cards unlocked from booster packs, trade cards with other players, and fuse cards to make more powerful cards. The cards function as NFTs, giving players an incentive to unlock more and hopefully earn a profit through trading. They are adorned with beautiful artwork, which makes them an excellent collectable item. This makes Splinterlands a worthy competitor to the likes of Hearthstone and Magic the Gathering: Arena.
Conclusion
And there you have it, the 11 best NFT games currently on the market or soon to be released. These titles have managed to stand out through a combination of good fundamentals, subtle innovation, and enticing monetization features.
These games are worth your money and time, and if you're good enough, you can earn a hefty sum just by playing. Not a bad offer for gamers looking to monetize their skills.
---

Glimpse makes it easy for you to sell access to your Minecraft, Steam, Terraria, Rust, 7 Days to Die, Starbound, and most other gaming servers. Using our esports platform, you can connect your server directly to the platform and enable access to it within a sponsorship level.
Sell access to your server within sponsorships
Whitelist specific users for your gaming server
Use webhooks to connect your server in several simple clicks
Glimpse's monetization system charges 0% commission so you get 100% of your earnings
---